STRATEGIC GOVERNMENT PARTNERSHIP DUBAI
Our reach
An exceptional and important element of Abcs is it's solid relationship with the various Government and Freezone Departments across the UAE. One of our value propositions is our deep knowledge and understanding of local legislation.
As a result, we now have developed very supportive operating connections with all the related Regulators, making sure that any international business enterprise wanting to work in the area could be completely functional in as short period of time as is possible, and become comfortable knowing they're accepted by law and also have the best possible opportunity of economic success.
The Department of Economic Development
(DED) IN DUBAI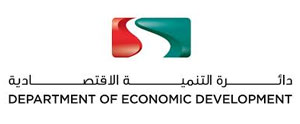 Established in March 1992 The Department of Economic Development (DED) was introduced to organise, modulate and enhance trade and industry in the government body of the Emirates of Dubai.
The Agenda of DED is to develop economic plans and policies, identify and support strategic sectors, and provide services to potential domestic and international investors and businessess. In October 2008, UAE Prime Minister and Vice-President, and Ruler of Dubai HH Sheikh Mohammed Bin Rashid Al Maktoum, issued Decree no. 25 giving full responsibility to DED to plan and regulate the overall performance of economy in Dubai. They will also supervise its functions and support to achieve the economic development of the Emirates of Dubai. The traditional activities of business registration, licensing, and commercial protection in Dubai will still be the responsibility of DED. However with four new agencies now under the umbrella of DED , the mandate has extended to include export development, retail development, entrepreneurship development and foreign investment.
Abcs SERVICE
Abcs liaison with Dubai Department of Economic Department to assist clients in following areas;
New company licensing, registration and approvals.
Business Setup and DED requirements.
Company Name Check and approvals
Searching of business activities and approval.
Renewal of Commercial Trade Licenses
Amendments in Business activities and approval
Change of company partners and approval.
Foreign Direct Investment (FDI)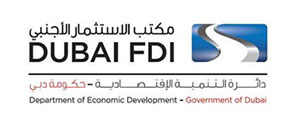 The confidence of global investors is instrumental in assessing the current and future competitiveness of destinations that attract foreign direct investment according to the investor perception. Dubai is strategically positioned to aid investors and companies gain a foothold in the growing market. Opportunities for direct foreign investment in Dubai are important to focus on in our industry, The objective is to ensure that the members receive both the support and the knowledge they need to be successful in the industry, from identifying UAE international investments to developing measures designed to stimulate the local economy.
Dubai's top source countries for investment were the US, the UK, India, Netherlands, Germany and Italy, which generated a total of Dhs23.9 billion in 2014. In terms of investment, these countries represented almost 84 percent of the total FDI for the last year and 59 per cent of the total in terms of the number of projects. In an effort to attract more foreign investment to the UAE, Dubai FDI also inked a partnership recently with the Sharjah Investment and Development Authority.
Several factors have contributed to Dubai's status as a regional hub. Investors perceive that Dubai's competitive advantage is founded on its safety and security; global investors indicated that they fear terrorism and other security-related concerns, which they perceive to be of lower risk in Dubai than in neighboring countries. In addition, bureaucracy is seen as less problematic in Dubai than in other Middle Eastern countries. Poor infra structure is often cited as a limitation in the region, but Dubai has the advantage of sustained high levels of investments made in road and rail infrastructure to keep pace with the breakneck speed of its economic development and rapid population growth
Abcs SERVICE
FDI's agenda is to improve the performance of innovation in institutions, human capital and research, infrastructure, market sophistication and business sophistication by knowledge and technology outputs.
We work closely with the FDI in a marketing domain introducing Dubai to international markets and encourage overseas corporate and business expansion into Dubai.
We assist foreign corporates in presenting and taking approvals of their unique and innovative business ideas to the local authorities.
Department of Tourism and Commerce Marketing (DTCM)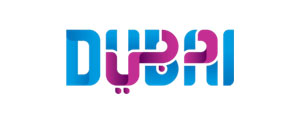 Dubai's Department of Tourism and Commerce Marketing (DTCM) is the principal authority for the planning, supervision, development and marketing of tourism. It implements an integrated programme of publicity activities and is responsible for the licensing and classification of all the region's tourism services. With the ultimate vision of positioning Dubai as the world's leading tourism destination and commercial hub, DTCM' s mission is to increase awareness of the city to global audiences and to attract more tourists into the Emirates of Dubai.
DTCM encourages foreign trade with Dubai through events, promotions, marketing campaigns and other activities. As part of its corporate role, it also issues legislations, Instructions and policies to regulate the region's tourism industry, For the Department,protecting all employees and the organization from any litigation has always been of vital importances
There are over 700 real estate developers registered with Dubai land department.The UAE is already among the top five countries in the world for new hotel openings over the past five years. The hospitality industry in the UAE saw positive growth throughout the first 11 months of 2013. The UAE also has the longest pipeline of rooms under construction with an additional 32,107 rooms in the offing while the Middle East/Africa hotel development pipeline comprises 483 hotels totaling 117,450 rooms.
Abcs SERVICE
Hotels, travel agencies, Tour operators and entertainment companies are required to register with Department of Tourism and Commerce Marketing (DTCM). Abcs has a close relation and strong knowledge of DTCM regulations to assist its clients in smooth operation and Business setup in tourism and hospitality sector.
Dubai Health Authority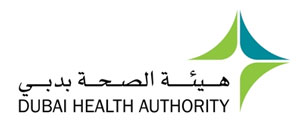 The Dubai Health Authority (DHA) is a government organization who supervises the health system of Dubai, United Arab Emirates. DHA was formed in 2007 under the directives of Sheikh Mohammed bin Rashid Al Maktoum, the Vice President, Prime Minister and the Ruler of Dubai.
DHA provides healthcare services through hospitals and other facilities that fall under its direct jurisdiction. DHA create and ensures the execution of policies and strategies for healthcare in Dubai's public and private healthcare sectors. DHA enables partnerships between healthcare providers, it also supervises the licensing and regulating medical professionals and facilities. DHA increases the transparency and accountability of the healthcare system.
Abcs SERVICE
Hospitals, Clinics, Pharmacies and Health Sector companies require registering with Dubai Health Authority. Abcs has a strong knowledge and understanding of Medical facilities licensing and registration to assist healthcare investments companies to setup and operate in Dubai.
Dubai Land Department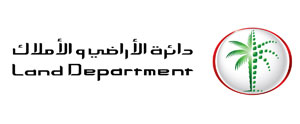 Dubai land Department (DLD) was formed in 1960 under the directives of HH Sheikh Rashid bin Saeed Al Maktoum, was the Vice-President, Prime Minister and the late ruler of Dubai. Since the inception, Land Department has played a crucial role in the growth and stability of Dubai real estate market. Over the period DLD continued to strive to provide a comprehensive range of real estate services overseeing the transactions, regulations and registration of all the transactions.
DLD is active in the development of the necessary legislation to propel the real estate sector in Dubai, along with organising and promoting real estate investment, and the distribution of knowledge. With the establishment of Dubai land Department(DLD) the subsequent growth of one of the most important real estate hubs in the Middle East evolved in the world.
Dubai Land Department continuously evaluates many agreements and corporate relations with prestigious international institutions and intentional organizations.
Dubai Land Department (DLD) provides outstanding services to all its customers. DLD is active in the development of the necessary legislation to propel the real estate sector in Dubai, along with organising and promoting real estate investment, and the distribution of knowledge. DLD elevates the sector with aid from active departments that include Real Estate Regulatory Agency, the regulatory arm, Real Estate Investment Management & Promotion Center, the investment arm, Dubai Real Estate Institute, the educational arm, and Rental Dispute Center the Judicial arm. The department mainly launched the "Investment Map" and the "E-mart" the smart property market place. DLD ranked the Fourth in the World and First in the Arab World for property registration by World Bank's Doing Business Index for the past few years.
Abcs SERVICE
Dubai Land Department is one of the Key departments to operate business in Dubai. Any business associated with Real Estate weather it would be Real Estate Development, Real Estate Investment, Real Estate Brokers, Real Estate Advisors, Real Estate Consultants, Real Estate Management or even a Non Real Estate business has register and take necessary approvals of their offices, warehouses and buildings.
Abcs has a strong knowledge and understanding of Dubai Land Department procedures and services and can help you to file your request and obtain approvals.
Real Estate Regulatory Authority (RERA)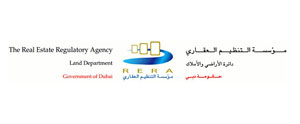 Real Estate Regulatory Authority (RERA)is a regulatory arm of the Land Department, where the department sets legislations to regulate the relationship between all contracting parties and to organises the exchange process of properties. The department provides many services to clients in Dubai extending to its role in planning, organising and evaluating operations related to real estate licenses, and the organisation and development of real estate activities, as well as a commitment to monitor projects financially and technically, in order to protect investors.
Abcs SERVICE
Abcs as an extended arm of Real Estate Company has a strong relationship with Real Estate Regulatory Authority in Dubai to assist its clients in settling their property issues.
Ministry of Economy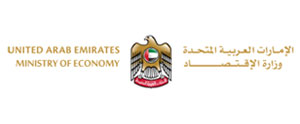 Ministry of Economy has clear agenda of improving real annual economic growth of all sectors except oil by encouraging the country's population toward entrepreneurs, entrepreneurship, and business start-up. Ministry of Economy is aiming to achieve this by supporting Entrepreneurial Activities in the medium or high-technology sector initiated by local or global educated entrepreneurs in response to business opportunities, and efforts to aspire Entrepreneurship of the early stage entrepreneur to introduce new products and services, develop new production processes, penetrate foreign markets, substantially increase the number of firm employees, and finance the business with either formal or informal venture capital, or both.
Abcs SERVICE
As a foreign company or corporate it is mandatory to register with Ministry of Economy in order to legitimize your business. Abcs has that knowledge and understanding of Ministry's legislations to help you regularize your business with Ministry of Economy.
Dubai Municipality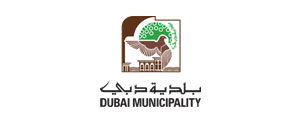 The origin of Dubai Municipality was founded in 1954 commencing its activities with a cadre of seven employees undertaking simple tasks in cleaning the city.
The first decree establishing the Municipality was on February 28, 1957, whereby 23 municipal council members had been appointed from the elders of the country and traders with limited powers, the most important of which was to take care of health and architectural affairs of the city as well as to organize construction and beautification of the city and provide constructive suggestions to the government.
Abcs SERVICE
As an operating business in commercial or service sector you may need day to day approvals in following areas from Dubai Municipality.
Public Health & safety
Environment
Urban Planning and Construction
Projects and Infrastructure
Accrediting and Certification.
Abcs has the knowledge and understanding of Municipality's procedures and can help you to file your request of approvals with Dubai Municipality.
Knowledge and Human Development Authority (KHDA)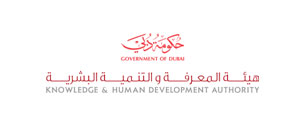 The Knowledge and Human Development Authority (KHDA) is the educational quality assurance and regulatory authority of the Government of Dubai, United Arab Emirates. It oversees the private education sector in Dubai, including early childhood education centres, schools, higher education providers, and training institutes.
KHDA was established by decree in 2006, under the directive of HH Sheikh Mohammed bin Rashid Al Maktoum (Vice President and Prime Minister of the UAE, and the Ruler of Dubai), with the aim of developing the education and human resource sectors in the Dubai emirate to the level of international standards and best practice.
Abcs SERVICE
Education is one of the fastest growing sectors in Dubai, All schools, colleges, universities, training centers and education service providers require approvals from KHDA. Abcs has a close relation and strong knowledge of KHDA regulations to assist its clients in smooth operation and Business setup in Education and Training Sectors.