COMPANY PROFILE
We are a multi-disciplinary corporate services firm, assisting entrepreneurs, business owners, and investors to establish their presence in United Arab Emirates. Abcs aims to provide its clients services of corporate relocation, business licensing and registration, business process and quality consultancy and business modeling. We do project development consultancy in terms of evaluating any project and supporting our clients in terms of supervising.
VISION
Our VISION is to Contribute in achieving National Agenda of Foreign Direct Investment target of United Arab Emirates.
MISSION
Our MISSION is to see Entrepreneurs and Businesses realize their fullest potential - and to help them do so.
5 REASONS TO CHOOSE ABCS FOR SETTING UP YOUR BUSINESS IN UAE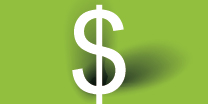 Save Money
Most of problem in business setup are in selecting the "Business Activities" and appropriate "Jurisdiction". It is difficult to undo things once the license is issued. We guarantee a considerable reduction in cost of setting up and managing your business by offering right advice and comparison of different jurisdictions.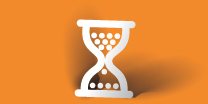 Save Time
Company licensing and registration is highly time consuming and tedious activity. You need to constantly check with various government departments that are inclined with your license needs. By outsourcing your licensing and document clearing to Abcs will enable you to devote more time to your core wealth creation activities.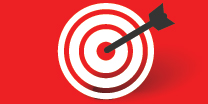 Accuracy and Reliability
Our expert consultants have broad range of experience in advising and assisting on all type of business activities and jurisdictions, we ensure our clients to deliver within agreed time frame with accurate results.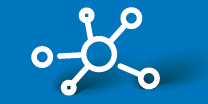 Hassle Free Service
All your business setup and document processing is hassle free because we assist you on every step of the way to incorporate your business and even beyond. We deliver your license and documents to your door step after clearing from Government Departments in Dubai.
Abcs
As a corporate service provider we always have considerable resources at our disposal. We are able to match resources required to maintain quality of service you expect even when your business is growing at supersonic pace. You will have an opportunity to benefit from the network of businesses that we setup.
Corporate Social Responsibility
The Global economy is set to witness a significant economic change in the coming years and the UAE with its Vision 2021 National Agenda aims to be at the heart of such change. At Abcs we are providing a valuable service that helps and empowers people while starting up or expanding their businesses in the UAE.
We understand the focus for UAE in becoming the economic, tourist and commercial capital of the Middle East and empowering over 2 billion people by transitioning to a knowledge-based economy, promoting innovation and research and development, strengthening the regulatory framework for key sectors, and encouraging high value-adding sectors. Abcs intends to work within the country's futuristic framework and make it a favourable business environment and increase its attractiveness to foreign investment.
Abcs is committed to supporting the National Agenda and put it as its primary objective by making UAE among the best in the world in entrepreneurship and innovation as this plays a key role in unlocking the potential of nationals and enables them to be a driving force of the UAE's economic progression. Always putting the Nation before our interest and moving forward with our leaders to a bright and prosperous future.